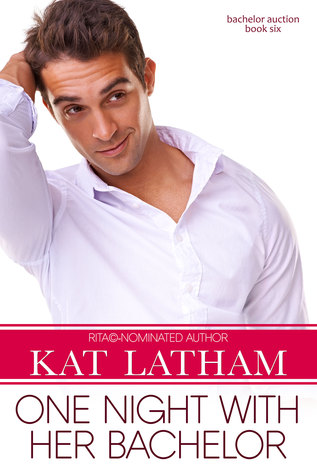 We finally
get
Molly Dekker's story, from the beginning of the series we hear about the horrible accident
Josh Dekker suffered and how his mother, Molly has been struggling with the bills and all.
Although each book can be read as a stand-alone, reading at least book one and six together is a must as in book one we learn all about Lily and everything she does to help Molly and her godson Josh.
When Josh suffers his accident he is rescued by
Gabriel Morales, a friend of his deceased uncle and wounded soldier dealing with his own traumas.
After Josh bids on him at the auction, he decides to gift the date to his mother (aww, what a sweetheart) because according to him, she smiles a lot when she thinks about Gabriel.
Gabriel and Molly begin to get a lot closer and their feelings grow, however, Gabriel was badly wounded overseas and he has this fear that no one can love him with all his injuries, so in typical dumb guy mode he pushes Molly away. Molly of course, could care less about his injuries, she sees him, not his injuries. Eventually, Molly is able to knock some sense into Gabriel and together they move towards their happily ever after.
Molly and Josh were incredibly strong characters, despite everything that has happened to them, they hold strong and find a way to look for the bright side of things.
Gabriel was at times a bit too detached, but he's a wounded soldier suffering to adapt to the changes in his life.
Overall, this book is a real page turner; the characters are realistic and very enjoyable
Rating 5 out of 5
Read@Book
Check Out The Entire Series
Montana Born Bachelor Auction Series
Bound to the Bachelor (Montana Born Bachelor Auction #1) by Sarah Mayberry
Bachelor at her Bidding (Montana Born Bachelor Auction #2) by Kate Hardy
The Bachelor's Baby (Montana Born Bachelor Auction #3) by Dani Collins
What a Bachelor Needs (Montana Born Bachelor Auction #4) by Kelly Hunter
In Bed with the Bachelor (Montana Born Bachelor Auction #5) by Megan Crane
One Night with her Bachelor (Montana Born Bachelor Auction #6) by Kat Latham