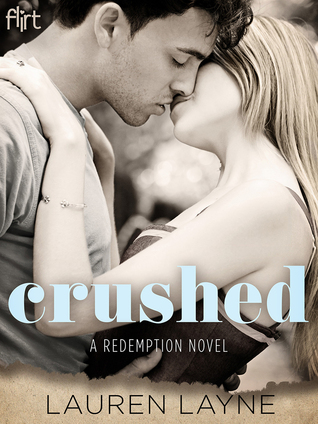 In book one we get some backstory on Michael St. Claire, well in book two he is the leading man. After his entire life falls apart Michael is just living through the motions. While working at a country club he meets Chloe Bellamy a slightly overweight girl who is often being compared to her perfect older sister (aesthetically, because she is dumber than a goldfish and more shallow than a spot of melted ice).
Chloe has an unrequited love and Michael decides to help her out, because he remembers his own unrequited love. The two go from frienemies to friends and eventually they find love. Michael helps Chloe become more sure of herself and become a healthier person (I loved his, workout for yourself and don't look at scales because they are mean).
When I was reading the story Chloe makes a reference to The Ugly Duckling and she compares her transformation to that story. She was so right, as you read, you see her grow and move out of the shadow of her older sister.
Michael also does his own growing and accepting; however, after he screws things up with Chloe I wanted him to win her back on his own. Don't get me wrong it was great to see all the original friends make up and find their ways back to each other, but their help was really not need.
I loved characters and the story was great, I will definitely be checking out more of Ms. Layne's books.
Rating 5 out of 5
Read@Book