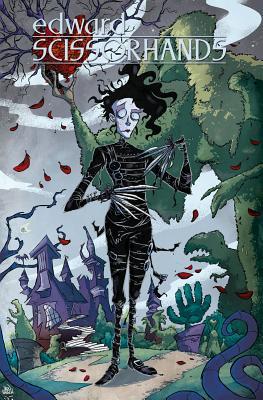 I'm not sure how I feel about this one; the art was okay, but the story left something to be desired.
This "story" takes place years after the movie, you know the one that has Johnny Depp rocking ultra-goth duds with some wicked scissors and show cases more of Tim Burton's incredible talent.
Well in this book the protagonist Megan (Kim's granddaughter) is out to prove her grandma wasn't crazy, while Edward is out to find himself an friend in The Inventor's other creations.
Like I said, the art was okay but the story lacked something. Throughout most of the book everyone denies the existence of Edward and then all of a sudden a little boy goes missing and they're like "grab your pitchfork and torches and let's get the monster". I have a feeling this series might improve in following issues.
Rating 2.5 out of 5
Read@Book