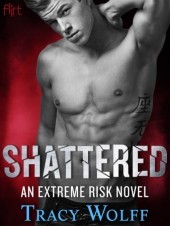 Ash Lewis is dealing with a lot; this book picks up almost a year after the tragic ending of the previous book. The last we saw, the crew was getting ready to compete, when Ash receives a call telling him his parents died in a car crash and his little brother, Logan is hanging on for dear life.
Now Ash has quit snowboarding and is doing his damnedest to take care of a now paralyzed Logan, unfortunately his overprotective ways are really putting a strain on his relationship with his brother.
Tansy Hampton is living life like there is no tomorrow; she has spent the last decade waiting for the cancer to finally do her in, but against all odds, she has survived. Now working for the Make-a-Wish Foundation, she wants to make Timmy's wish come true; that wish, seeing his hero Ash Lewis snowboard again.
With a little doing from Ash's friend Z and the others, the whole gang is off to the mountains of Chile to make a dying boy's wish come true. Along the way Ash will have to deal with his relationship with his brother as well as the love he's developing for Tansy.
It was nice read, very emotional though because the characters find it difficult to deal with the tragedies in their lives. Logan was by far my favorite character in this book, despite his tragedies, he still tries to see the better in things. I hope Ms. Wolff will give us a third novel that focuses on Luc and Cam, we've been teased with their relationship since book one, we deserve a book.